Stairlifts, Straight Stairlifts, and Curved Stairlifts in St. Charles, IL
Windy City Stairlifts offers Savaria Stairlifts, Straight Stair Chairs, Curved Stairlifts and other Stair Lifts in St. Charles and Chicago, Illinois and all surrounding areas.


Illinois' #1 provider of all types of Stairlifts and Accessibility Products in ST. Charles and Chicago, Illinois


Call Today For A Free No Obligation Quote: (844) 70-WINDY / (844) 709-4639
Best Choice for Stairlifts in ST. Charles and Chicago, Illinois
Windy City Stairlifts is located in the Chicago Metro area and services the entire state of Illinois. We provide you with over 100 years of home accessibility experience and we are a Savaria Stairlift partner. All of our installers are well-educated in Savaria mobility products with years of experience installing stairlifts. We firmly believe in providing home accessibility equipment that is the safest and most reliable available. We have a strong passion for the work we do and it shows in our end products. We believe pricing should be fair for the market and we strive to keep it that way. We provide a warranty on Savaria products and this shows our commitment and dedication towards providing the best service possible.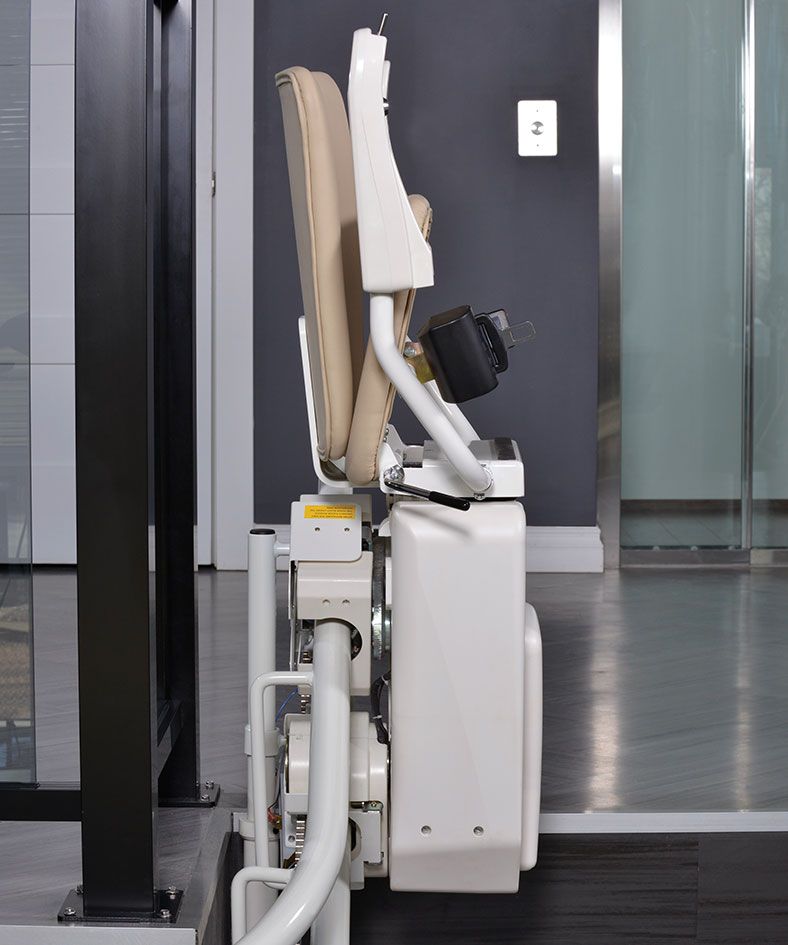 A Great Place to Live and Work with an Interesting History  in  St. Charles, Illinois.
Charles was the location of the Native American community for the chief of the Pottawatomie that inhabited the area. A city park overlooking the river was dedicated to this Native American past. After the Black Hawk Warin 1832, the entire area of the Fox Valley was opened to American settlement. Evan Shelby and William Franklin staked the first claim in what is now St. Charles in 1833. They came back in 1834 with their families from Indiana, and were joined by over a dozen other families later that year. The township was initially known as Charleston, but this name was already taken by the downstate city of Charleston, Illinois so the name of Charles(suggested by S. S. Jones, a lawyer) was adopted in 1839. St. Charles became incorporated as a city February 9, 1839 and reincorporated October 17, 1874 (under the 1870 Illinois Constitution). Several stations of the slavery-era Underground Railroad were in St. Charles homes, complete with tunnels and false doorways.There was also an open abolitionist group called the Kane County Anti-Slavery Society, founded in 1842, with about 180 members. Most accounts lead back to a local blacksmith who set up shop in a building now known as 305 W Main St. This was most likely the hub. This address is the easiest to visit from the dozen stations known. As of 2015 a fine dining establishment holds residence at that address bearing a name in honor of that Blacksmith. Downtown St. Charles was named one of the region's Top 10 by the Chicago Tribune for fine dining, arts and entertainment, recreational opportunities, unique shopping, and a lively nighttime personality.Family Circle magazine named St. Charles #1 in its 2011 Annual Survey of Best Towns and Cities for families. The comprehensive survey included communities from across the country and is featured in the magazine's August 2011 issue. The communities in the magazine's annual roundup of perfect places to call home combine affordable housing, good neighbors, green spaces, strong public-school systems and giving spirits.The St. Charles Heritage Center maintains two small museums in historic local buildings.
Windy City Stairlifts Offers New and Used Straight, Curved and Outdoor Savaria Stairlifts in ST. Charles and Chicago, Illinois
Used in applications where the stair case is straight with no intermediate landing. Straight stair lifts are available as rentals and refurbished stairlift units as well as new purchases.
Specially crafted by artisans through a state of the art design center to meet your specific stairway requirements. When finished these stair chairs will fit exactly into your existing curved stairwell with no modifications required.

Speak to a Specialist Today!