Let us find the right mobility solution for you!
My brother had back surgery recently and was having a lot of pain getting up out of his chair. We called Windy City Stairlifts and purchased a new lift chair and now everything has worked out fine. David is very comfortable in the chair and does not need any help getting up.

What a great job Windy City did installing our new stair lift. We had one outdoor stair lift leading up to our back deck and another one installed going upstairs inside the home. This company is very experienced at what they do and we could tell by the way they arrived, got the job done without any hassle or trouble. I would highly recommend Windy City Stairlifts.

I shopped around for a long time for the best deal on stair lift. Windy City Stairlifts had the best price and the sales guy was easy to talk to. Five Stars!

When we decided to get a stairlift installed for my father, we called in several companies to give us an estimate. We were impressed by Windy City Stairlifts from the start. They showed great concern for helping us to get a good quality stairlift that was within our budget. We were very impressed with their professionalism and the price was very reasonable.
My wife is very happy with the new stairlift.
Talk to a Specialist Today!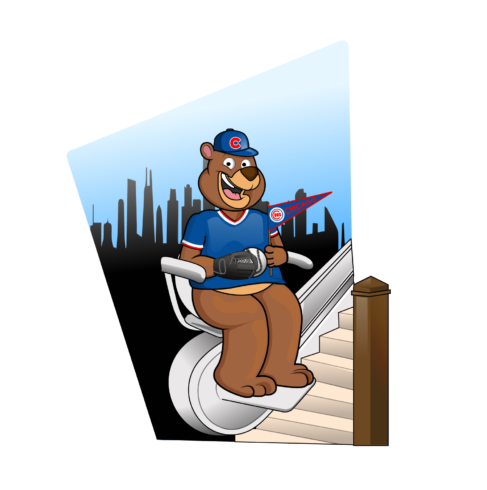 Let Windy City Stairlifts find the right mobility solution for you.