Stairlifts, Straight Stairlifts, and Curved Stairlifts in Schaumburg, IL
Windy City Stairlifts offersSavaria Stairlifts, Straight Stair Chairs, Curved Stairlifts and more in Schaumburg and Chicago, Illinois and all surrounding areas.
Illinois' #1 provider of all types of New and Used Stairlifts and Accessibility Products in Schaumburg and Chicago, Illinois
Call Today For A Free No Obligation Quote: (630) 616-6249
Toll Free: 1-844-IL-LIFTS (455-4387)
Best Choice for Stairlifts in Schaumburg and Chicago, Illinois
Windy City Stairlifts is located in the Chicago Metro area and services the entire state of Illinois. We provide you with over 100 years of home accessibility experience and we are a Savaria Stairlift partner. Our installers are extremely familiar with Savaria technology and have years of experience installing chair lifts. We firmly believe in providing home accessibility equipment that is the safest and most reliable available. We have a strong passion for the work we do and it shows in our end products. We believe pricing should be fair for the market and we strive to keep it that way. We provide a warranty on Savaria products and this shows our commitment and dedication towards providing the best service possible.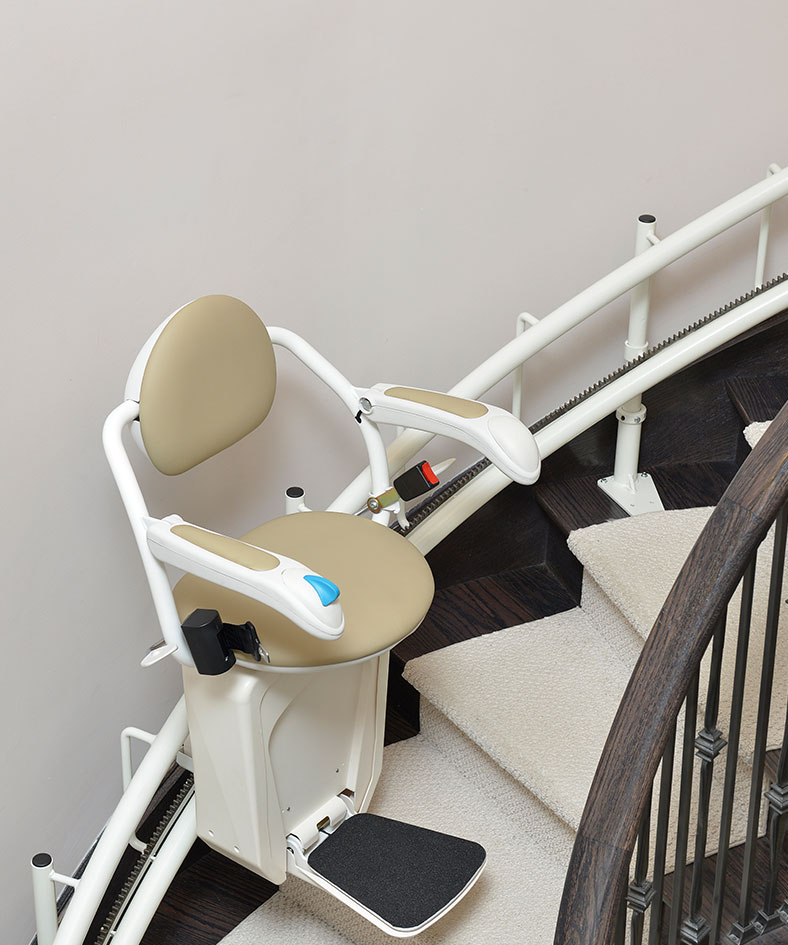 A Great Place to Live and Work with an Interesting History in Schaumburg, Illinois.
 Schaumburg  a village located in Cook County and DuPage County in northeastern Illinois, United States. The village is a northwestern suburb of Chicago and is part of the Golden Corridor. Schaumburg is located roughly 28 miles northwest of the Chicago Loop and approximately 10 miles northwest of O'Hare International Airport. The village contains one of only two IKEA stores in Illinois. It contains the Woodfield Mall, the 11th largest mall in The United States according to List of largest shopping malls in the United States, which at most times has over 300 stores. Schaumburg's transition from a rural community to that of a suburban metropolis began with Alfred Campanelli's first large scale suburban-style development in 1959 and Woodfield Mall's opening on September 9, 1971.Schaumburg is bordered by Hoffman Estates and Palatine to the north, Rolling Meadows to the northeast, Elk Grove Village to the southeast, Roselle to the south, Hanover Park to the southwest, and Streamwood to the west.
Windy City Stairlifts Offers New and Used Straight, Curved and Outdoor Savaria Stairlifts in Schaumburg and Chicago, Illinois
Used in applications where the stair case is straight with no intermediate landing. Straight stair lifts are available as rentals and refurbished stairlift units as well as new purchases.
Specially crafted by artisans through a state of the art design center to meet your specific stairway requirements. When finished these stair chairs will fit exactly into your existing curved stairwell with no modifications required.