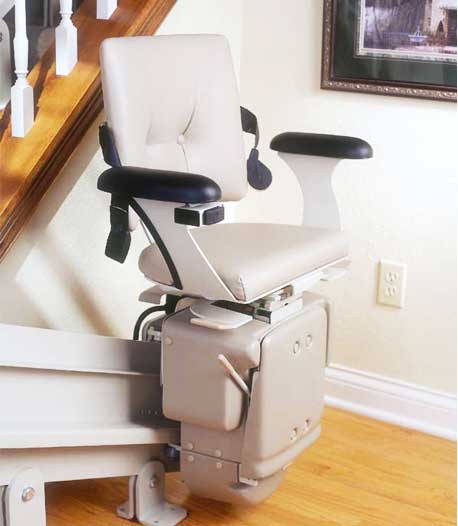 A stairlift can be a very helpful and thrifty investment. It can even help the newly disabled remain in their homes and living independently despite steps or a large staircase between multiple levels. If properly cared for, the stairlift can last a lifetime.
Bruno stairlift models require little upkeep, but cleaning and some basic, regular maintenance are important. This will keep it operating smoothly for a very long time. You can do this yourself, if you are able, or hire the company that installed your stair lift to help.
First, make sure to read and review the stairlift operating guides that came with your lift. Be aware of any precautions that you need to take with your specific stair lift model.
How To Clean Your Stairlift Regularly
The mechanics of the stairlift are located behind the rail, safely away from the rider. This insures that the system's lubricant does not come into contact with the user's clothes.  Vacuum the rack and stairlift rail to remove any dust or dirt build up. You can also use a clean, dry cloth on the rail to pick up any dirt or wipe off marks.
Lubrication Of The Lift Rack And Teeth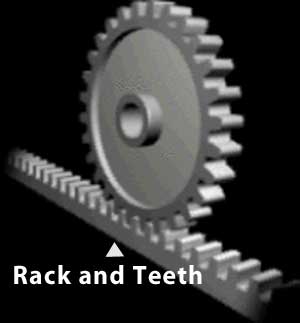 Periodic lubrication of the stairlift rack and teeth will make for a smooth, comfortable ride every time.  Spray a thin coat of white lithium grease on the gear rack teeth of the stairlift, located on the wall side of the rail. The lithium grease includes a nozzle which enables pinpoint spraying of the lubricant. Aim the nozzle at the gear rack teeth and spray some lubricant out. Careful to apply only a light coating to the gear rack teeth. Only lubricate a Bruno stairlift with nylon wheels. If the stairlift has steel wheels, both the gear rack teeth and complete rail must be lubricated.
If any of the stairlift's belts appear dry, apply a light coating of the same lithium grease across the belt's surface.
It is wise to schedule an annual inspection of your stairlift to insure the continued safety of its operation. Windy City Stairlifts provides scheduled inspection checks of stairlifts and will also provide maintenance if you choose. Proper maintenance and inspection is the best way to maintain the life span of your stair lift unit. Contact a Windy City Stairlift representative now to schedule.